Terri Cerveny
Executive Director – We are pleased to introduce you to Terri Cerveny. Terri comes to us with 30 years of experience in fundraising, campaign planning and leading teams with some terrific organizations in the Capital District including Rensselaer Polytechnic Institute, Albany Medical Center Foundation, and Union College. After moving to Lake Luzerne full time in 2019, Terri has become very involved with several organizations in this community including AFS, Luzerne Music Center, Nettle Meadow Artisan Cheese Company, and the Maxfield Community Food Pantry. Please join us in welcoming Terri to her new role with AFS.
Amy Fasulo
Program Manager & Social Media Coordinator – Amy Fasulo started at the Adirondack Folk School as weekend help in 2017. Since that time, she has grown along with the school, taking on new responsibilities including Program Management and Social Media Coordination. Amy especially enjoys working with the wide variety of instructors at the school, and getting to witness them share their passion with our students. After growing up in Corinth, Amy attended North Carolina State University, where she attended as many sporting events as possible, but she couldn't stay away from the Adirondacks for long. In her spare time, or on her lunch breaks you might see her walking the trails that surround the Folk School or playing basketball on the town courts.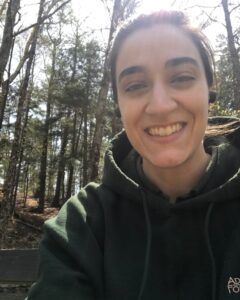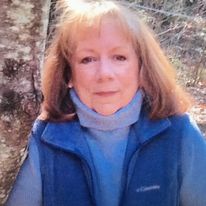 Roberta Games
Program Support & Gift Shop Coordinator – Roberta Games is a long-time AFS instructor and volunteer and has joined the staff and as Program Support and Gift Shop Coordinator. Roberta is a Hadley, NY resident in the southern Adirondacks and loves hiking, kayaking, and just being in nature. She brings a wealth of knowledge and experience along with her love of nature and artistic expression in artisan crafts. Roberta, an artist and crafter herself, is a former preschool teacher, bookstore manager and retail visual merchandiser and has recently started writing a small wildlife column in our local Sacandaga-Edinburg Newsletter. She especially enjoys interacting with both students and instructors, assisting them to have the best experience learning and creating in their classes.