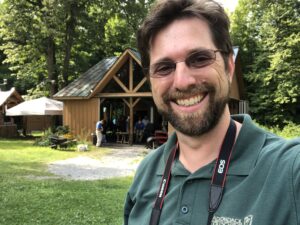 Scott Hayden
Executive Director—Scott Hayden has two decades of non-profit management experience and has successfully served as the Executive Director of the Adirondack Folk School since 2016; Scott is also a member of the Folk Education Association of America Board of Directors and is a member of the Adirondack Regional Chamber of Commerce Nonprofit Business Council. During Scott's tenure, enrollment has nearly doubled, and he has led numerous capital and equipment investments. In 2021, the Adirondack Folk School expanded to include a 3,800 square foot annex in the Lake George New York outlets. Just as important to Scott, the Adirondack Folk School has built a lasting connection to the Lake Luzerne and Lower Adirondack communities through active participation in the Warren County Department of Labor Youth Employment program, a participating site for the Warren County Alternative Sentencing and a collection site for the local food pantry. Scott will be the principal staff lead for the project—the consistent manager and day-to-day interface with the array of planners, architects, builders and contractors necessary to deliver an on-time, on-spec and on-budget facility that meets or exceeds the school's needs.
Amy Fasulo
Program & Social Media Coordinator – Amy Fasulo started at the Adirondack Folk School as weekend help in 2017. Since that time, she has grown along with the school, taking on new responsibilities including gift shop management, social media coordination, and program support. Amy especially enjoys working with the wide variety of instructors at the school, and getting to witness them share their passion with our students. After growing up in Corinth, Amy attended North Carolina State University, where she attended as many sporting events as possible, but she couldn't stay away from the Adirondacks for long. In her spare time, or on her lunch breaks you might see her walking the trails that surround the Folk School or playing basketball on the town courts.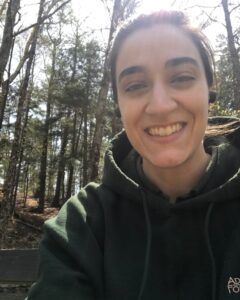 Roberta Games
Roberta Games is a long-time AFS instructor and volunteer and has joined the staff and as program support and weekend host. Roberta brings with her a wealth of knowledge and experience along with a passion for crafts and the Adirondacks. Roberta also has a strong background in retail and will apply her keen eye which she has used to enhance our gift shop.