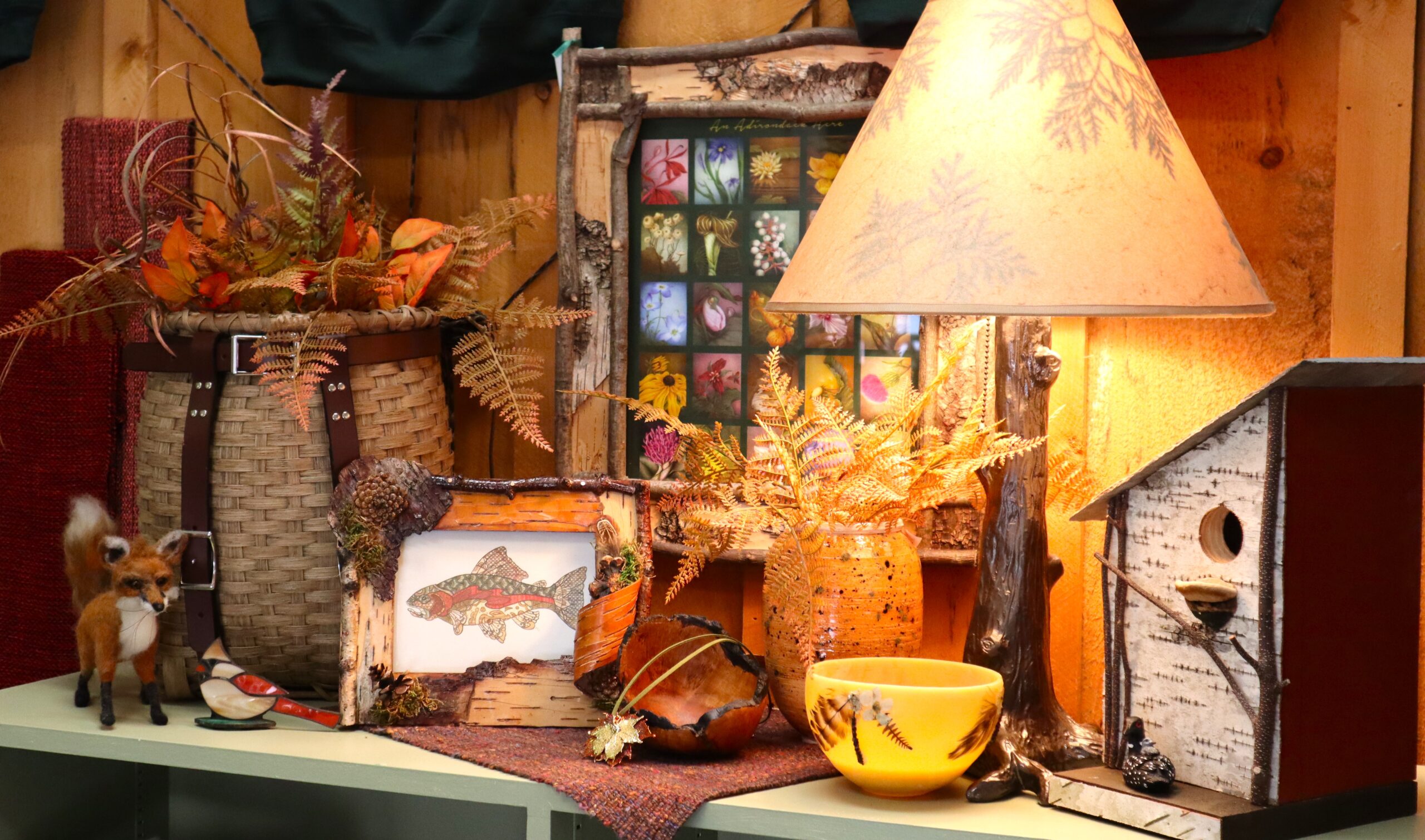 When you visit the Adirondack Folk School Gift Shop you will find many unique items like beautiful handmade wovens, natural soaps and lotions, jewelry, hand painted scarves, heirloom quality woodworks, balsam pillows and holiday ornaments.
Many of the items in our gift shop represent items that students can make in our classes, such as rustic birdhouses, birchbark picture frames, "shades of nature" lampshades, copper work, stained glass and cutting boards.
Come in and see what you could make here at AFS!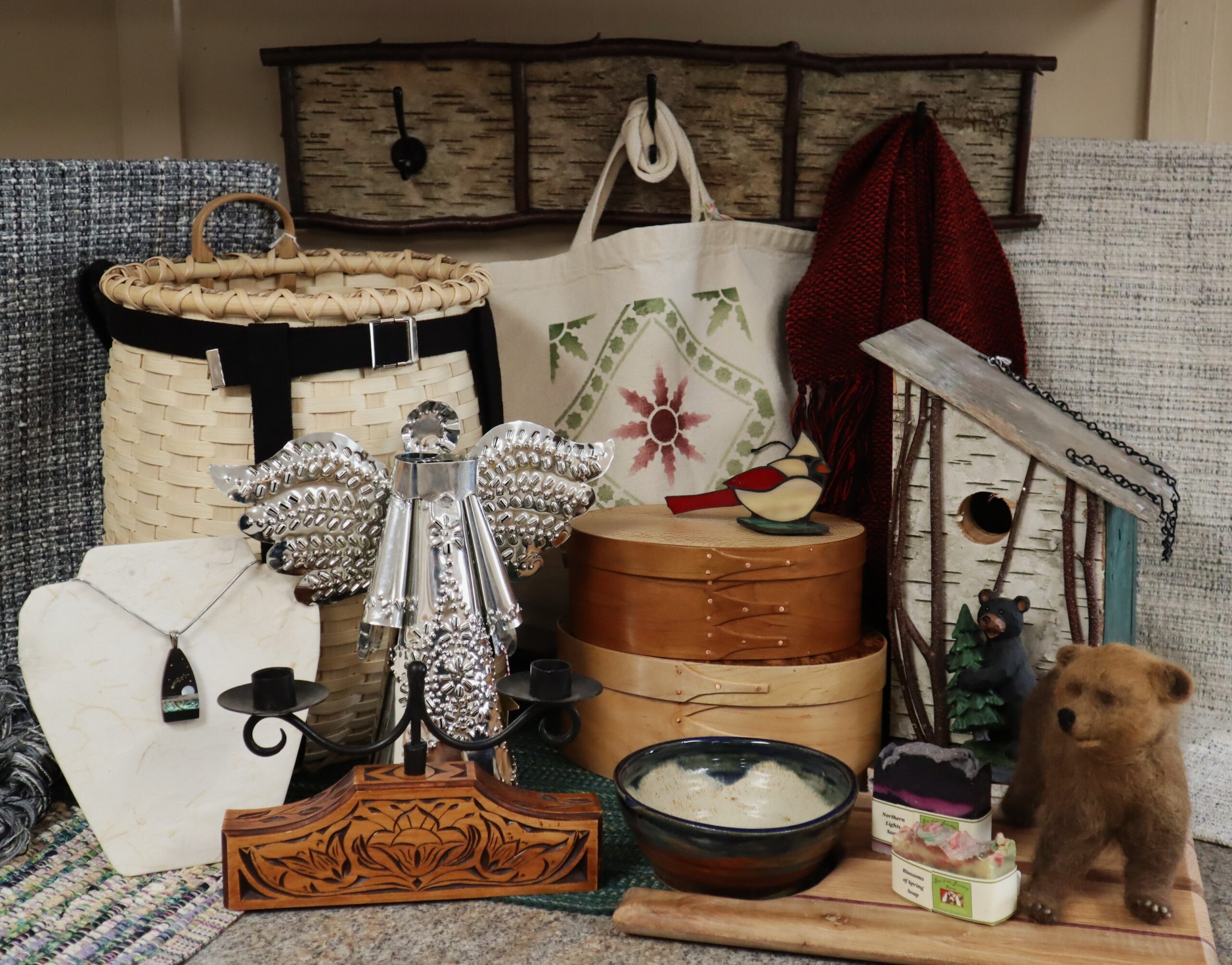 For those that want to remember the school long after they've gone home, we offer AFS logo t-shirts,sweatshirts, fleece vests and logo hats. Members also receive a discount on our apparel!
As part of our mission to support unique Adirondack crafts, the gift shop is both a consignment shop for our instructors and a means of support for the school.
The Gift Shop is open from 9am-4pm most days. For more information call the school at 518-696-2400.